Road - Racing Bike with disc brakes Rental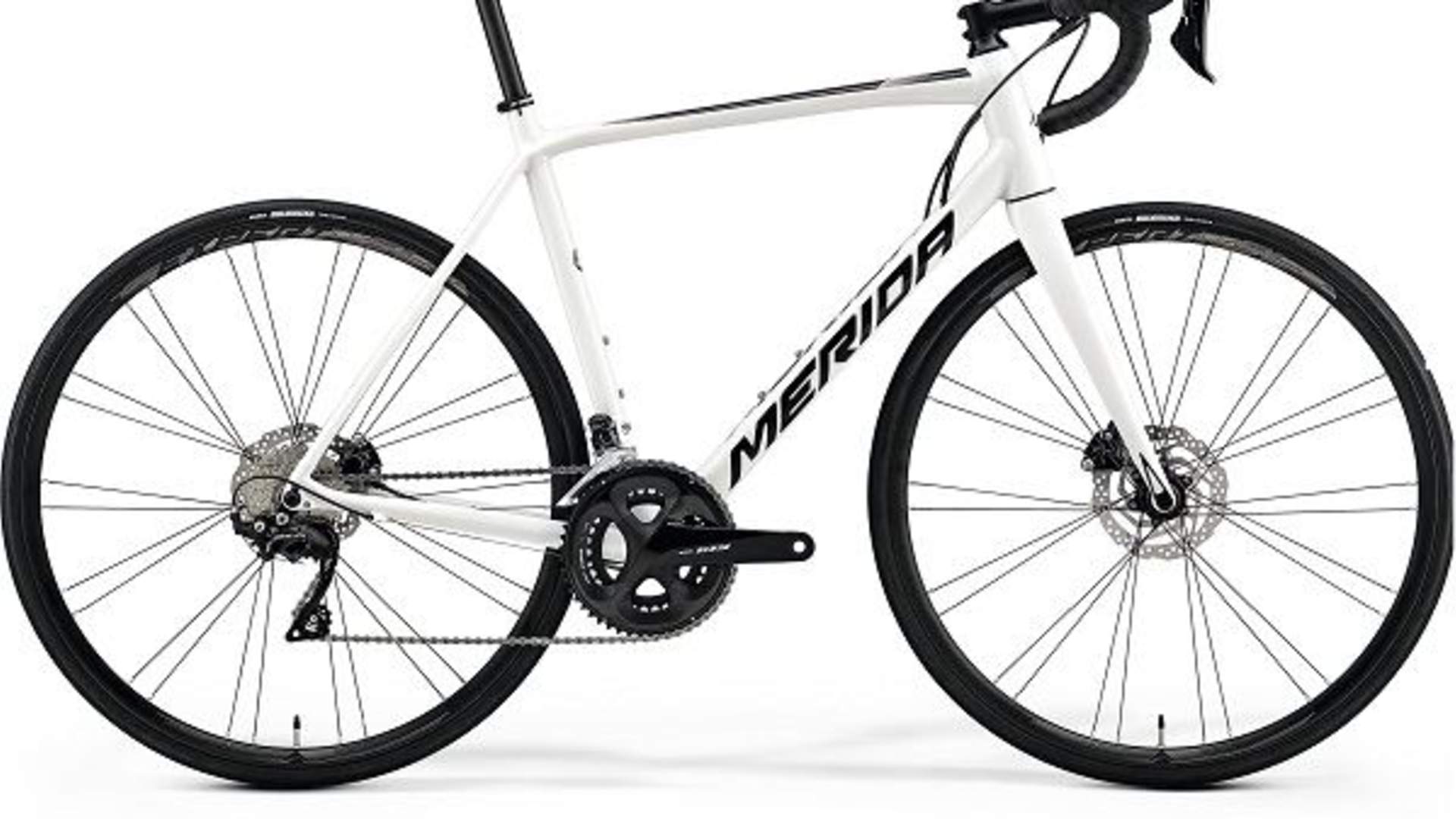 Race–ready bikes for amateurs and professionals, lightweight and fast. An excellent choice for those seeking speeding on the beautiful country roads around Tromsø. PLEASE READ THE BELOW INFORMATION TO FIND THE RIGHT BIKE SIZE.
Tromsø Outdoor offers Merida road bike Scultura Disc 400 2019 model. Frame size chose from 47cm to 59cm. Bikes are equipped with: - two water bottle holders - bike computer In addition you can rent: - bike cargo and child trailers - bike racks for tow bars/roof racks On request we mount SPD, SPD SL or flat pedals with straps on the bikes. Please indicate in your booking what kind of pedals would you like. Included in the rental: a helmet, bike lock, repair set with patch kit, necessary keys for adjustments, replacement tube, pump, lights (mounted on the helmet), and reflective vest.
TIPS ON WHERE TO GO FOR A RIDE (click to open)
SIZE GUIDE: 47 cm - user height 150 - 160 cm 50 cm - user height 158 – 177 cm 52 cm - user height 172 – 184 cm 54 cm - user height 180 - 189 cm 56 cm - user height 185 - 195 cm 59 cm - user height 190cm+ It is possible to ride a bike one size up or down from the recommended size. You can also find the Merida bikes frame size calculator here: https://www.merida-bikes.com/en/p/service/find-your-frame-size-225.html RENTAL RATES: 1 day NOK 450; 2 days NOK 900; 3 days NOK 1260; 4 days NOK 1600; 5 days NOK 1890; per additional day: NOK 300 NOK 3000 deposit must be paid when you pick up the bike. As a customer you are liable for any loss or damage to the bike. We recommend that you obtain travel insurance covering rental services prior to your arrival. Please contact us at post@tromsooutdoor.no if the bike you wish to book is unavailable or if you have any questions regarding our service. 1 day of rental = any period up to 24 hours.
Last updated: 08/14/2023
Source: Visit Tromsø-Region
Road - Racing Bike with disc brakes Rental