Snowshoe hike in beautiful Skibotn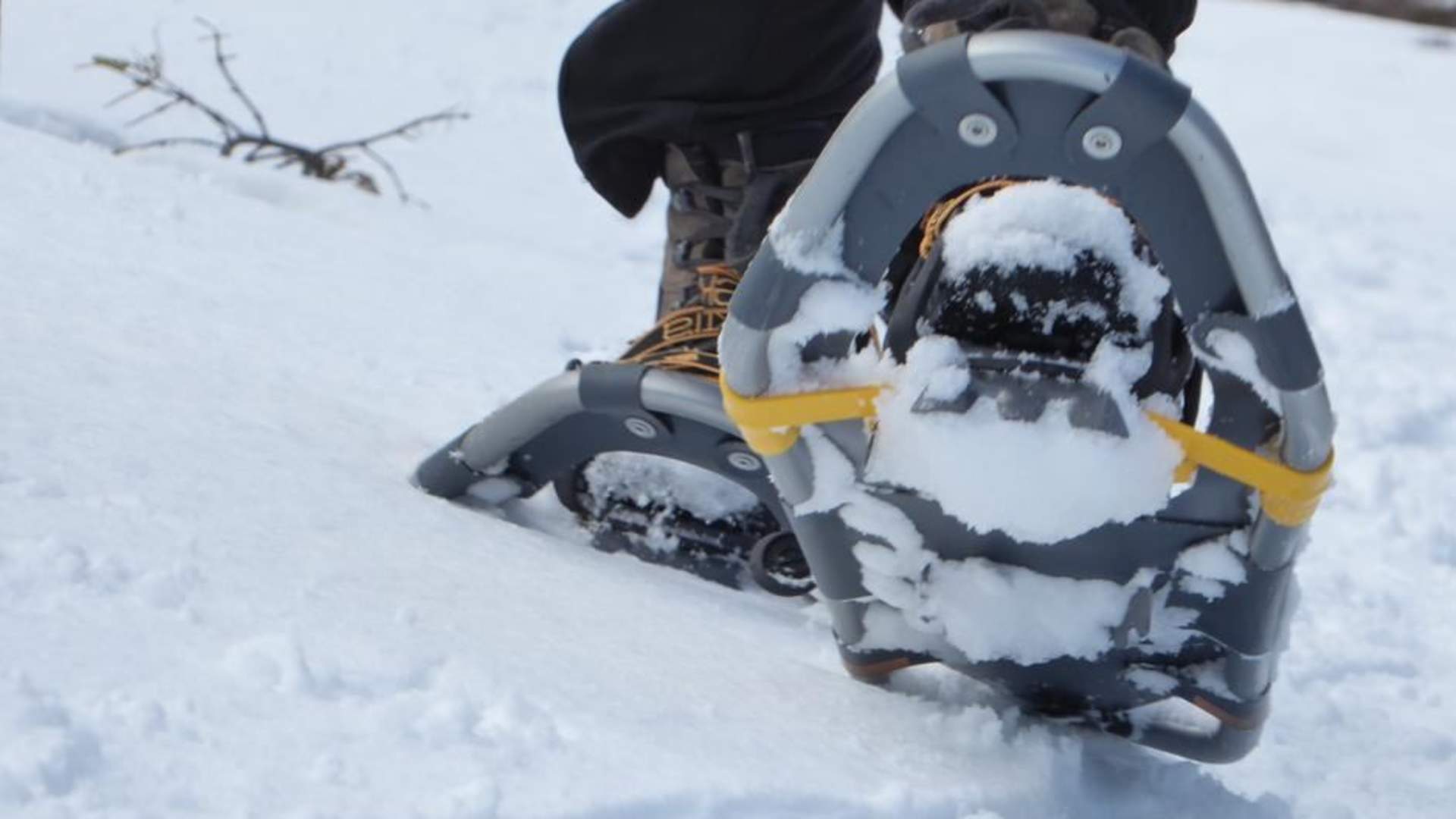 This tour is conducted by Skibotn Hotel. Join us for a funfilled day snowshoeing in beautiful Skibotn. Together with our guide we will enjoy a snowshoe hike with a wonderful view of the Lyngen Alps and the Lyngenfjord.
Before we start the hike, our guide will show you how to put on and take of the snowshoes. We will head out into our arctic nature, while enjoying the views towards the majestic Lyngen Alps and the Lyngenfjord. The trail follows a flat and easy terrain and we plan for several photostops along the way. During the hike the guide will tell you about Skibotn and the arctic nature we have here. We will also take a longer break where you get a warm drink and can try the norwegian snack lefse. You will also learn about the sami and kven culture in Skibotn and the region. As the weather can change quickly here in Northern Norway, you need to dress warm - bring a windproof jacket and pants and good winter shoes. The snowshoe hike itself will last about 1,5 - 2 hrs. When you return to camp we will serve you a warm meal, fresh water and coffee/tea. Included: - Guide - Warm drinks - Warm mmeal, vegetarian is available if orderd in advance - Snowshoes and poles - Transfer from Tromsø with the Arctic Route (optional) Meeting place and time:We can organize transfer from Tromsø, if you book this. The transfer is with the Arctic Route. Departure from Tromsø at 09:00, outside Scandic Ishavshotel. Take the route that goes to Alta. Arrival in Skibotn approximately 10:50, return to Tromsø approximately 17:35. If you are driving yourself to Skibotn: Meet outside the Skibotn hotel, Skibotsveien 421 at 11:00 Duration: 8 hours, included the transfer from Tromsø Number of participants: Min 2 - Max 10 Minimum age: 8 years Difficulty: Easy, suitable for families. The hike itself is medium physicaly demanding, you shoule be in good shape.
Last updated: 08/14/2023
Source: Visit Tromsø-Region
Snowshoe hike in beautiful Skibotn